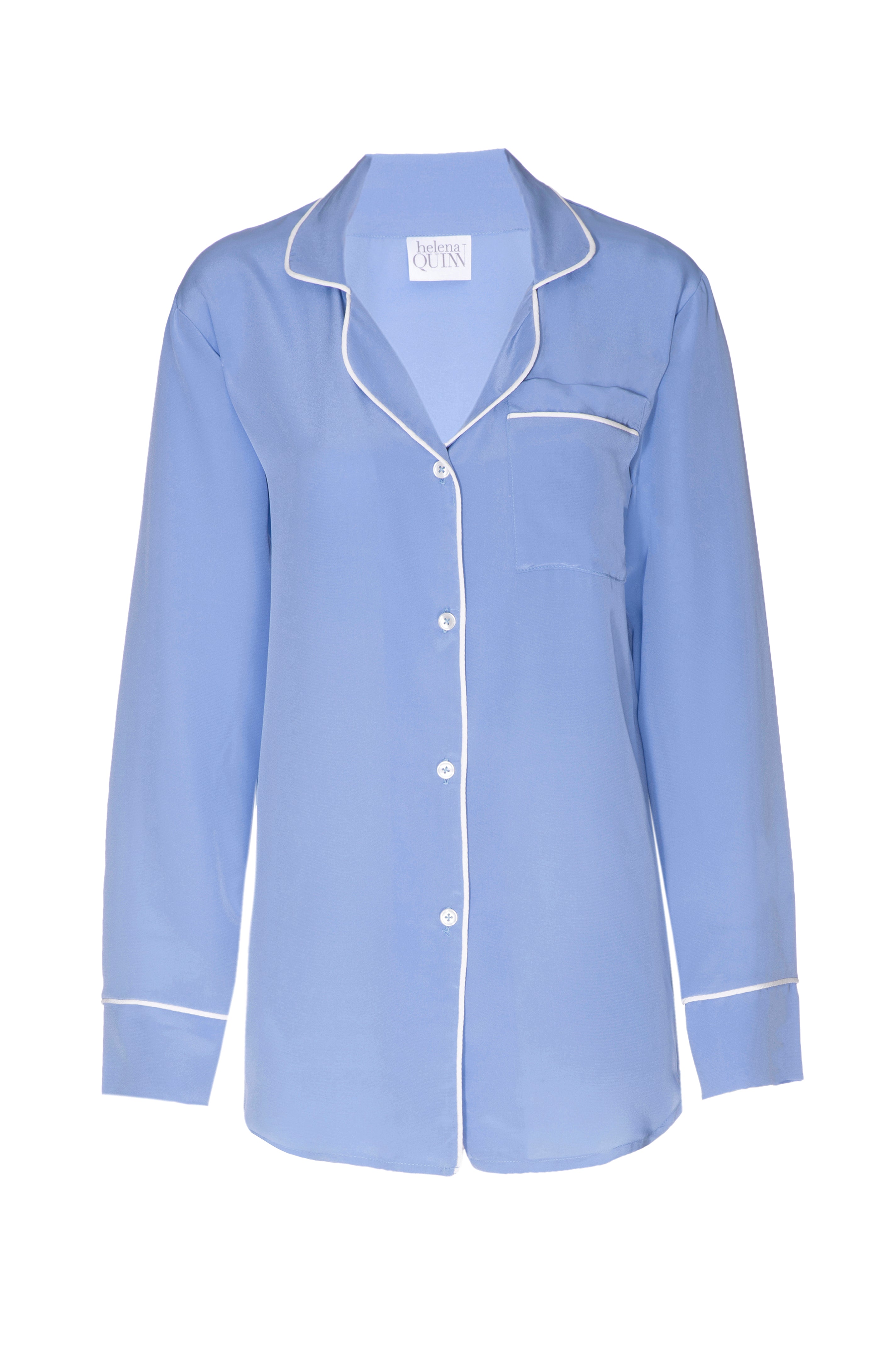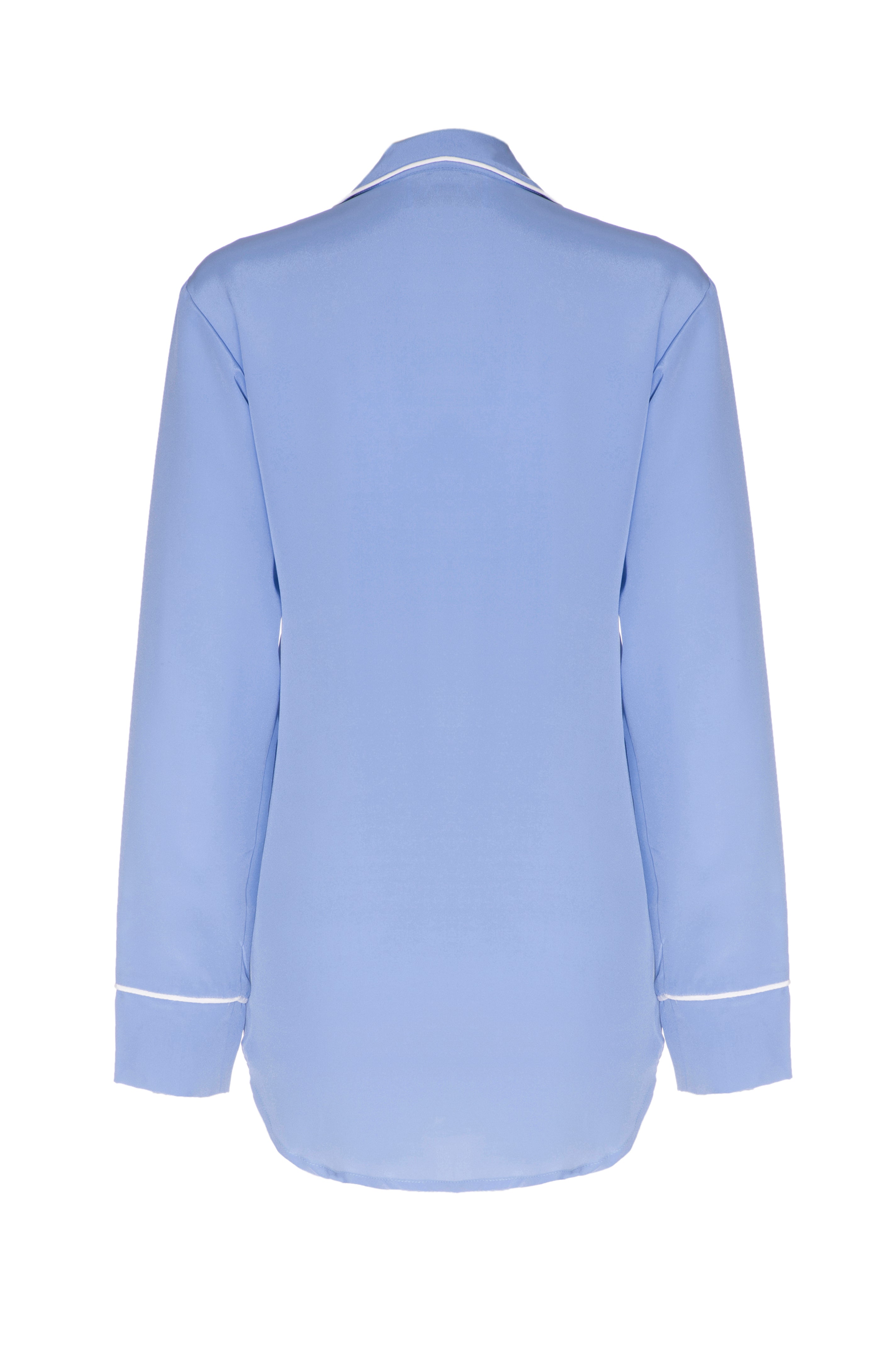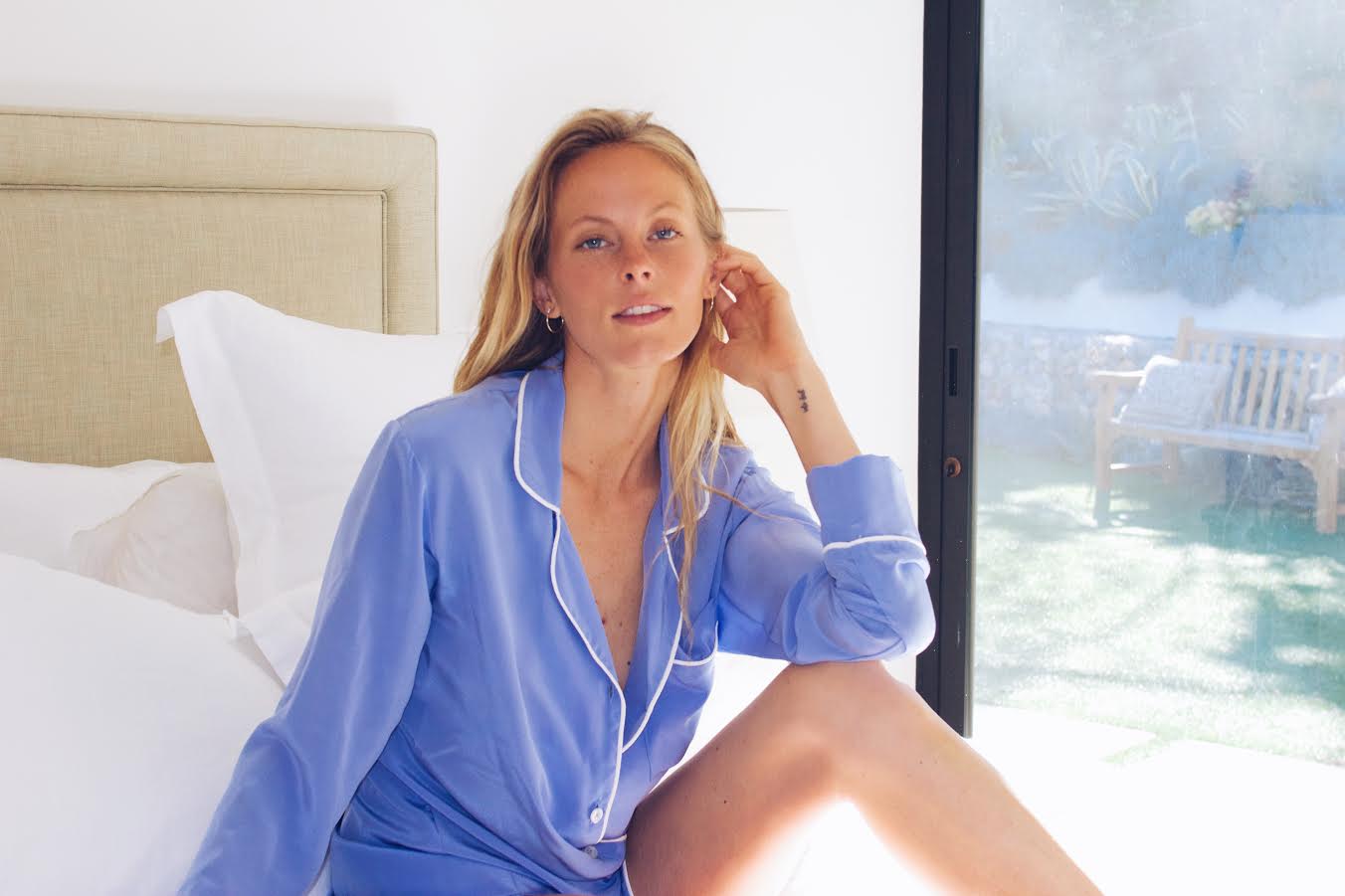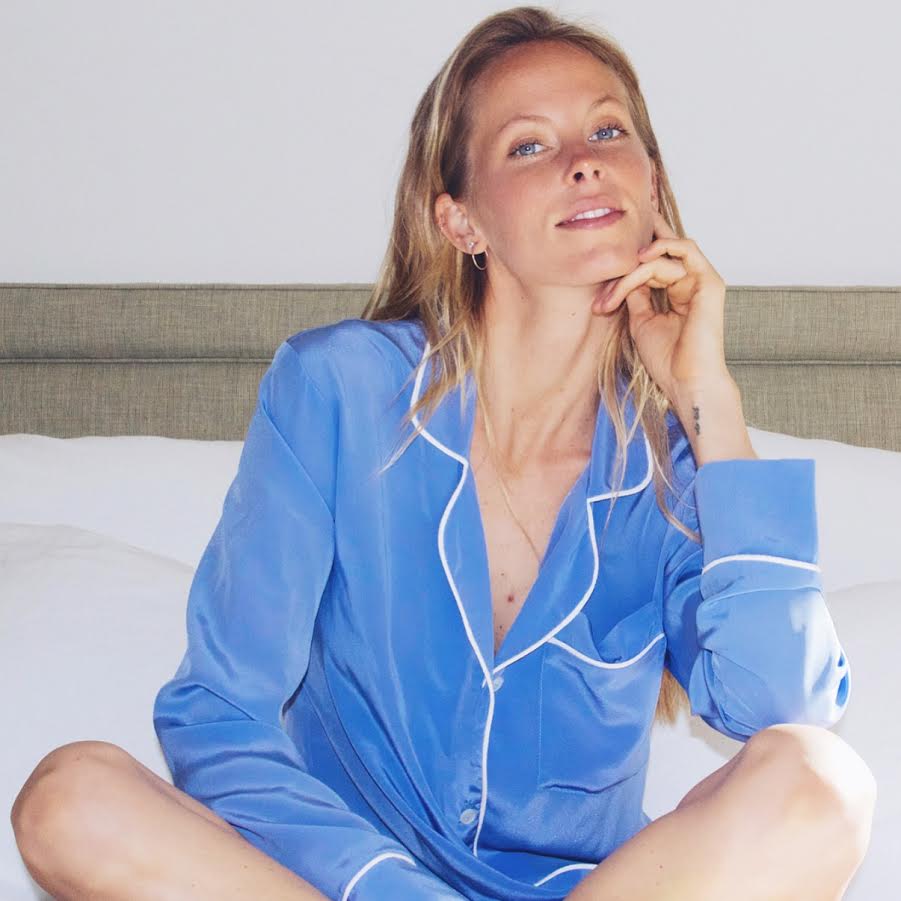 Silk Boyfriend Shirt: Ice Blue
Our new silk "boyfriend" sleep shirt, has become an instant hit! One step into this puppy and you'll never want to take it off. With an oversized body, and an extended back hem, this long sleeved button down is the perfect replacement for all of those men's shirts you've stolen over the years. The vibrant 'Venice Blue' body with white piping is as sexy as it is chic, and will carry you through the Spring and Summer with ease. We create our silks with the most BUTTERY and soft hand, you will melt when this drapes over your skin after a long day.
Designed and produced in the garment district of downtown Los Angeles, you can feel good knowing you're being pampered while supporting our wonderful local tradesmen and women at the same time.  The nightshirt fits oversized, hits slightly above mid thigh in the front, and falls just below mid thigh in the back. Check our sizing guide here for more information on fit. 
We LOVE this new piece as an alternative to bridesmaids robes, easily customized and monogrammed for weddings! A chic twist that you're girls will thank you for!
Details
Check our sizing guide for more information on fit.
-
• 100% Silk
• Made in Downtown Los Angeles • Add Gift Wrapping!
Sustainability
8.0 lbs. of carbon dioxide savings 9.0 gal. of water savings 1.2 lbs. of waste savings Sustainably made in LA
Care
Dry Clean OR
Hand Wash Cold, Air Dry (no machine drying), Light Steam and/or Iron.
Do not Machine Dry.